Welcome to the online home of the FRANKLIN GRIZ CLUB!!! We are excited to be the fundraising and support arm of the Franklin Community High School Football Program.
The Griz Club is proud to support all levels of the Franklin Football Program from the youth league, up to the Varsity Football team.The Griz Club is an organization of alumni, parents, and community supporters dedicated to promoting excellence in the Franklin Football Program. Our primary goal is to provide the program with anything they need to become a dominate football program. Members Play a vital role in supporting the program each year through annual membership dues that support the organization and provide non-budgetary items to the program, such as additional coaches, video equipment, highlight services, and weekly pre game meals.
Meet The Coach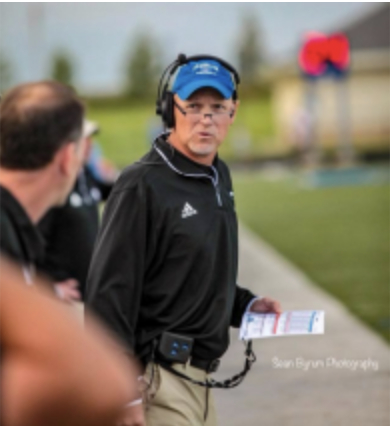 2019 FOOTBALL SEASON RECAP:
Record: 8-3
Mid-State Record: 5-2
Tied for 2nd in the Mid-State Conference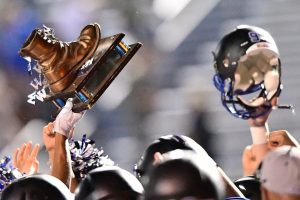 Started 5-0 for the first time since 1969.
Defeated Whiteland 15-13 to claim "The Gold Boot" trophy
Defeated Greenwood 41-7 to claim "The Canon" trophy
Head Coach Chris Coll was named the Indianapolis Colts Coach of the Week following the team's victory over Whiteland. 

Since July 2014, Franklin Youth Football Little League has been teaching young boys and girls the value of competitiveness, hard work, and team work. Their programs provide football clinics, flag football, contact football for 3rd -6th grade, participates in varies post season tournaments until mid-November each year. They also provide the ability to improve speed/agility throughout the off season. 
Follow us for updates and share with friends!